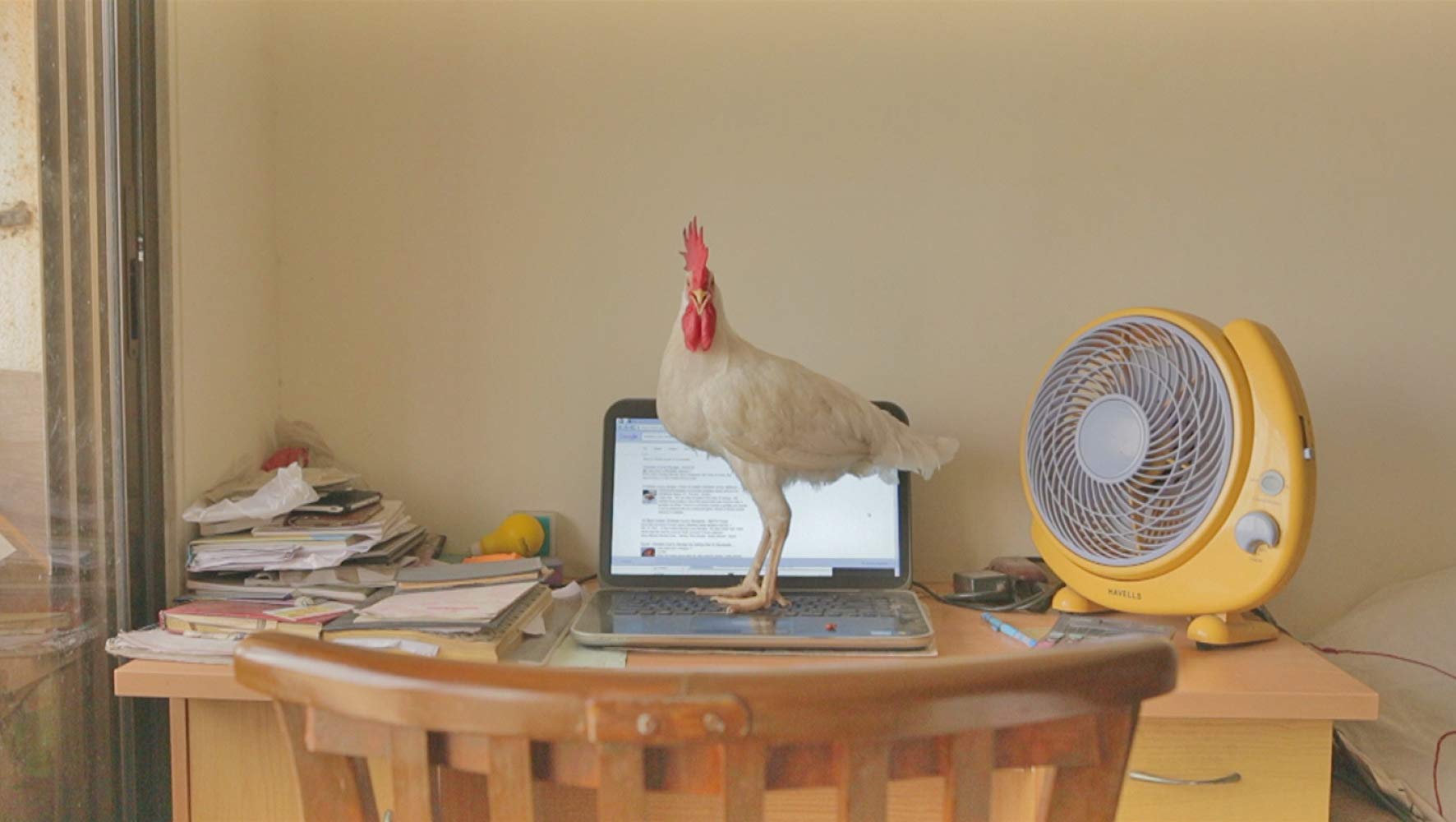 Showing
Tickets
The story of a rooster in a small apartment in Mumbai, once brought home as a joke. It turned out differently.
With an introduction by Marieke Berkers
Marieke Berkers is an Architectural Historian (MA). She is an academic researcher, writer and lecturer. Berkers participates in design teams to advice on transformation and development assignments, particularly from a cultural and social-economic perspective. She is a member of the Editorial Board of Blauwe Kamer, magazine of Landscape Architecture and Urban Design, and of the Dutch Yearbook Landscape Architecture and Urban Design. Berkers is a guest teacher at the Academy of Architecture Amsterdam and teacher at TU Delft, Department of Architecture and the Build Environment at the chair of Methods and Analysis. Berkers is member of the Board of Architecture Film Festival Rotterdam (AFFR), Member Advisory Committee Program Architecture, Urban Design at Creative Industries Fund and member of the External Advisory Committee Landscape Architecture & Planning of Wageningen University & Research.