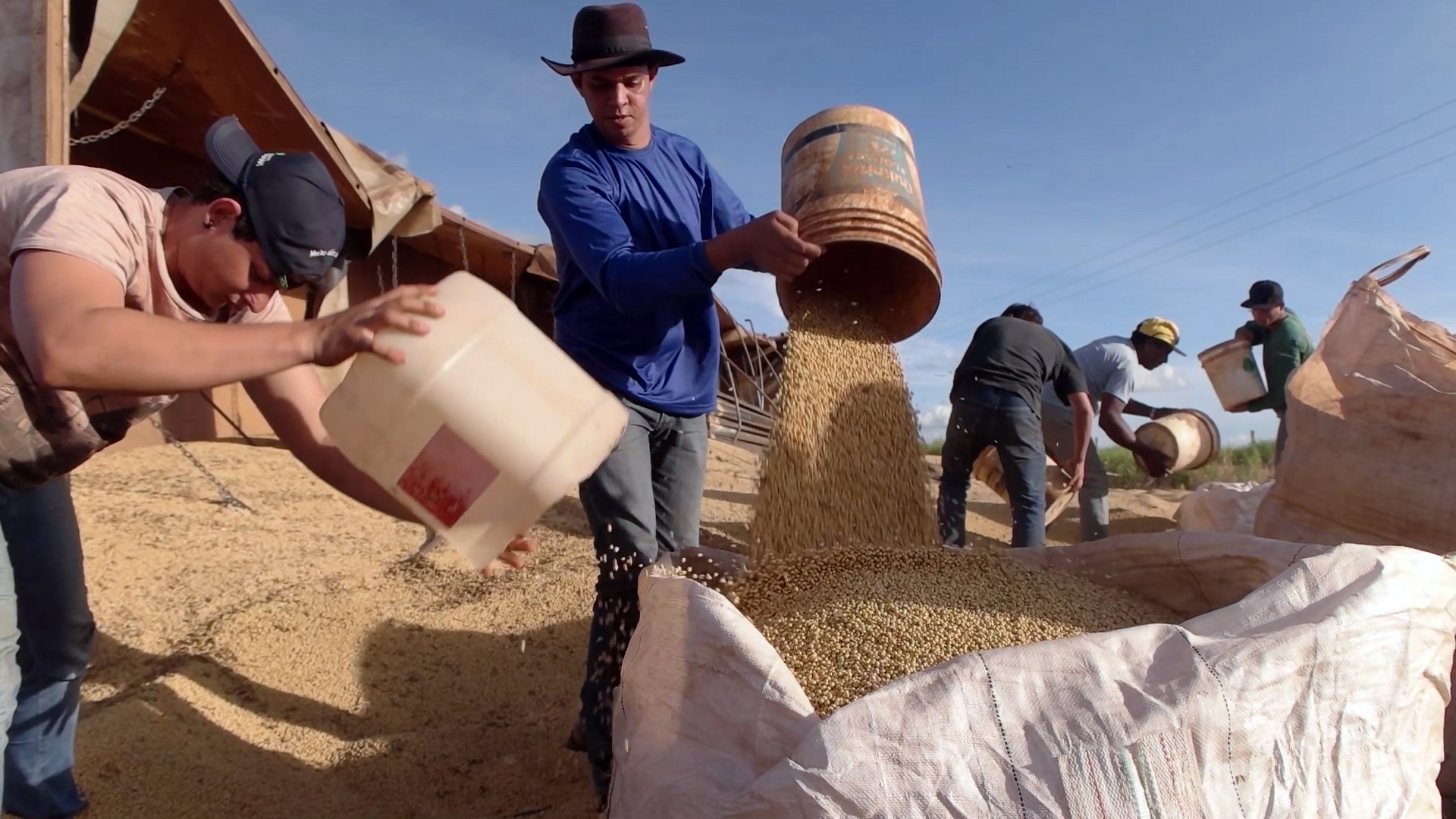 Showing
Tickets
The growing demand for pork in China has huge repercussions for the planet. Soyalism is a probing film about the complete pork production chain, from landgrabs in Mozambique, to soy agriculture in Brazil and mega stalls in America. Enrioco Parenti and Stefano Liberti's ambitious documentary explores the many social and ecological consequences of a globalized food industry. We see how the native population in the Amazon is driven from its land, how agriculture is completely dominated by a monoculture of soy, and how manure from pig stalls leads to huge quantities of poisonous substances in potable water. About how the planet is slowly being eaten away by a handful of multinationals.
With an introduction by Marieke Berkers
Marieke Berkers is an Architectural Historian (MA). She is an academic researcher, writer and lecturer. Berkers participates in design teams to advice on transformation and development assignments, particularly from a cultural and social-economic perspective. She is a member of the Editorial Board of Blauwe Kamer, magazine of Landscape Architecture and Urban Design, and of the Dutch Yearbook Landscape Architecture and Urban Design. Berkers is a guest teacher at the Academy of Architecture Amsterdam and teacher at TU Delft, Department of Architecture and the Build Environment at the chair of Methods and Analysis. Berkers is member of the Board of Architecture Film Festival Rotterdam (AFFR), Member Advisory Committee Program Architecture, Urban Design at Creative Industries Fund and member of the External Advisory Committee Landscape Architecture & Planning of Wageningen University & Research.